"Welcome to DannyRongo.com"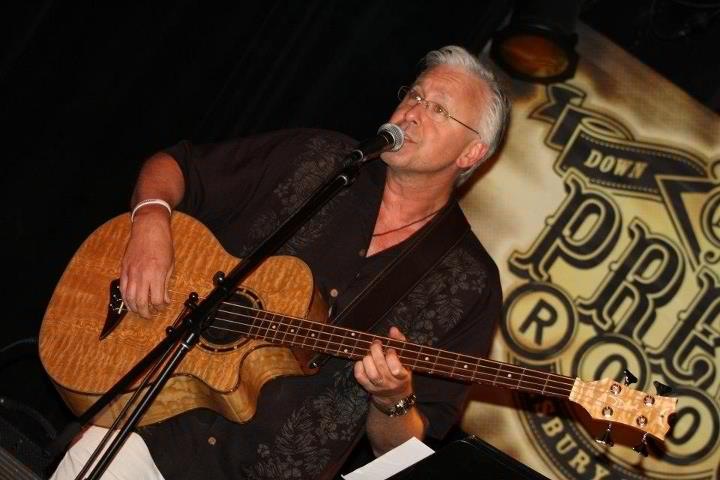 With special thanks to Joshua at  'Dragon Tree Studio' I am happy to introduce you to my website! As it should be for a bass player, this site is the foundation for all of my musical endeavors, so please feel free to explore! On the MUSIC tab you'll find links to the songs from my 3 CD's. There's plenty of photos and videos, all my lyrics and please check out the tab for my new play "THE PHONE CALL".  You can find it all right here! You can also sign up and send me an email.
****
You can also use this site to take you to my other websites. Please click on the above banner for the newly released DR ONESONG FOUNDATION. There you will find the organizations that I advocate for. You can hear additional music and find additional information on my ReverbNation site. I have plenty of additional videos on my YouTube page and last but not least personal and fun stuff are found on my FaceBook,  and Twitter pages (CLICK ICONS) and Instagram buffs can also find me there.
****
So with that said let me now say that as an artist and an activist I find myself at a very special and important time in my life as I have been able to combine the two. As an acoustic bass guitarist my approach towards music is different. I've learned to structure chords on my bass that convey the warm, deep tones of the instrument so you immediately sense 'something different'. This unique approach combined with the messages I'm trying to convey give me hope that these songs can one day help people around the world in the same way that they've helped so many right here.
****
The music I've written is an expression of my spirituality and leads me to lending my songs to help the specific causes and concerns that I advocate for. Cancer patients, global warming, bereavement, helping teenagers, the effects of 9-11, self-help and especially our U.S. troops and veterans are some of the specific concerns. But it is through my spirituality that I tie these and the majority of my songs together to form one cohesive message:
****
 WE ARE ALL ONE…aka "ONESONG"
Peace, Love & Light,
Danny